Mother Language Day – PLM stages hunger strike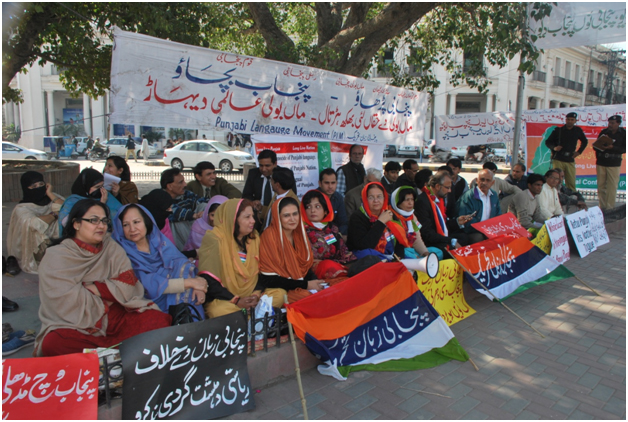 LAHORE – Punjabi Language Movement (PLM) chief Chaudhry Nazeer Kahut along with other
Punjabi writers, intellectuals, activists and supporters on Monday went on a hunger strike
against what they termed was a 'discriminatory attitude' meted out to the Punjabi language
by the establishment.
The hunger strike was staged in connection with the International Mother Language Day in
front of the Punjab Assembly in support of the Punjabi language rights. Kahut was joined in
the hunger strike camp by Tariq Jatala, Dr Dilshad Tiwanam and other workers. Other Punjabi
organisations which were present included the Punjabi Adbi Sangat, Khoj Garh, Saanjh,
Youth Forum, Maan Boli Research Centrem Punjabi Sangat Pakistan, Pajabi Markaz and others.
The hunger strike was part of the Punjabi Language Movement's '2011-year of Punjabi language'
campaign to press for its demand to have Punjabi declared as a medium of instruction in Punjab.
Addressing activists, Kahut severely condemned the 150-year-old undeclared official ban on
basic education in the mother tongue of the province and said that due to official discrimination
and its forced absence from the primary level, Punjabi has become a seriously endangered
language.